Kriyaji visits Gothenburg in October 2017.
All sessions will be held at Moveri Järntorget, to be confirmed.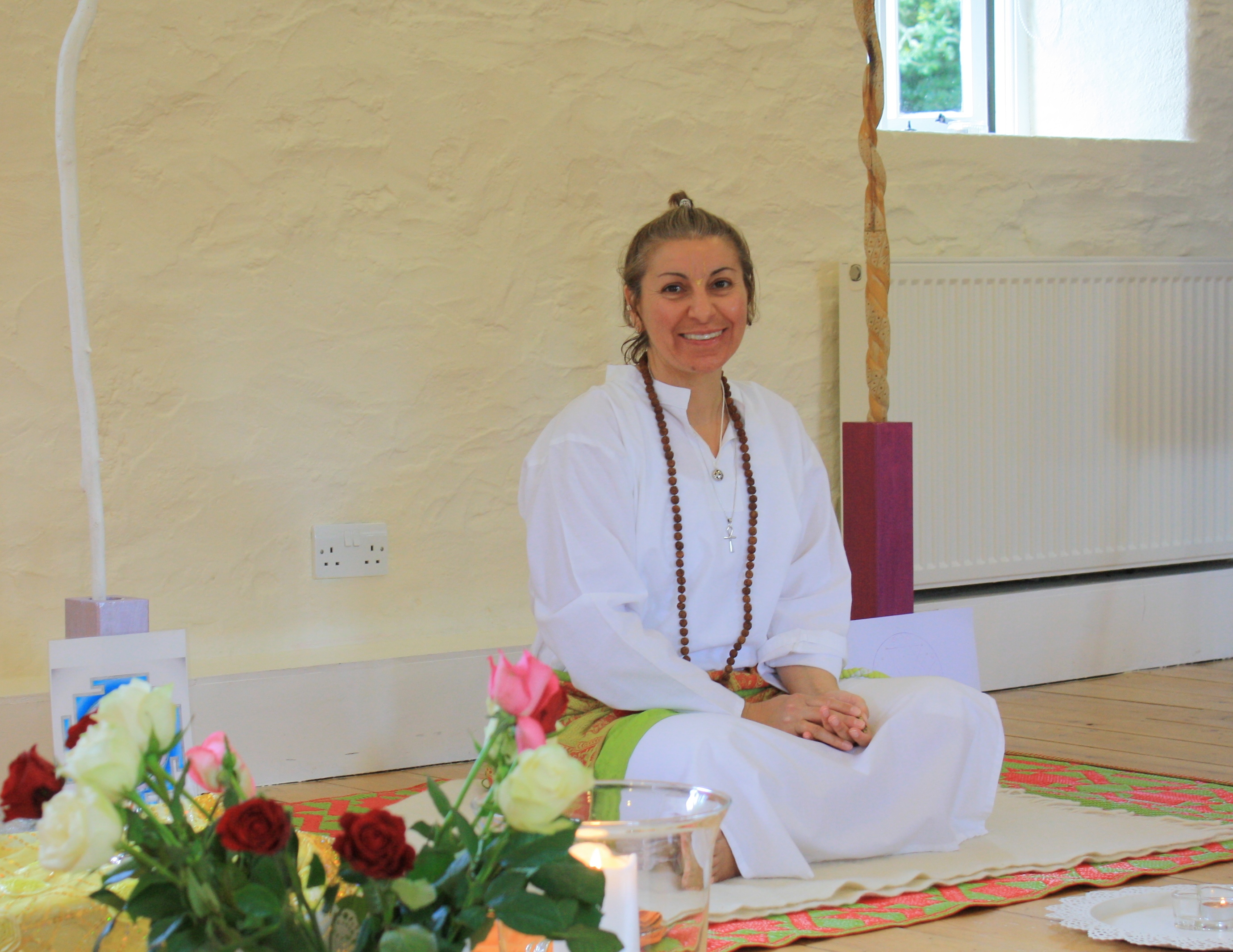 Satsang with Kriyaji
October 13, 17.30- 20.30
This session is open for any questions whatsoever from participants. Subjects could be on reincarnation, personal sadhana, and spiritual hygiene, for example. Satsang means the gathering together of students in the presence of a true teacher, an embodiment of the Divine. Satsang can take any form - spontaneous teaching, expounding sacred scripture or a dialogue between teacher and student stimulated by a question from a student. The presence of the Satguru - the Divine Teacher - is enough for the energy of understanding to be conveyed. The Satsang usually finishes with a silent or guided meditation. Kriyaji is a font of living water that delights the heart and gives rest and peace to the soul.
Pranayama Level 1 Parts 1- 3 with Kriyaji
October 14, 10.30- 13.30
Kriyaji has always said that Pranayama is the fastest method to attain purification and Self-realization, as it clears the subtle channels, focuses the concentration, and helps to remove karma, ultimately leading to the breathless state. Extending and regulating the breath is a key to expanding consciousness. The breath is the bridge connecting the physical body and the spiritual bodies. The breath is our liberation. In this class, you will be taught to prepare the physical and subtle bodies for the practice of Pranayama, and then the initial Pranayama practice. The session will conitnue after short breaks to include part 2 and part 3 further teachings for those who have already been initiated at previous events.
Intimate Relationships
October 15, 10.30- 13.30
Deepen your spiritual understanding of life's most important relationships. This course is dedicated to understanding how to live beautifully in an intimate relationship by applying Teachings from the Heart of God and the Holy Womb. Kriyaji's teaching deals with the spiritual aspects of relationships but also gives great importance to down to earth practical advice on day-to-day living.
Final day to register to this Event - September 10th

Price: 1,400 SEK for one session
Attend 2 of Kriyaji's teaching events for 2,400 SEK
Attend the whole weekend of Kriyaji's teaching for 3,300 SEK (all 3 teaching events)


Kriyaji Visits Gothenburg Oct 2017
REGISTRATION IS BINDING
Cancellation policy: Please note that registering with this form is a binding registration.
Payments need to be made in full as soon as the event is confirmed, all registered will receive a welcome letter with further details at that point circa 3 weeks prior to the Weekend.
If you need to cancel after registration, you will be charged 50 percent of the course fee.
Cancellations less than 48 hours prior to this event are fully charged.
Cancellations due to illness with medical proof are at no cost.
Please select the event(s) you wish to attend from the checkboxes below