Teaching Experience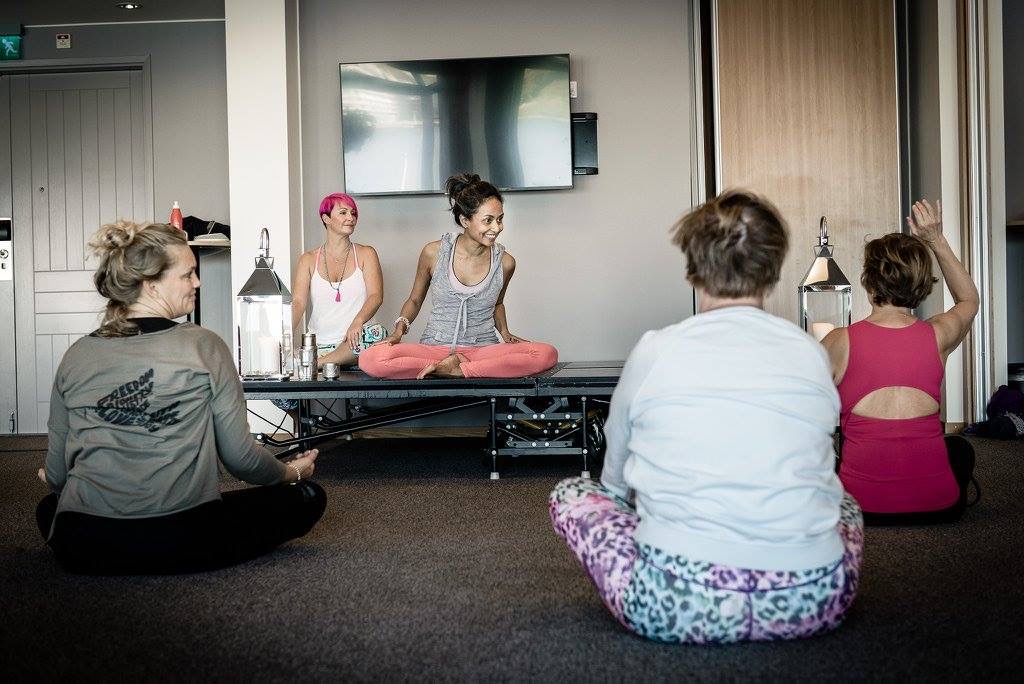 "Since 2018 I am creating from the Swedish Countryside. I have a gorgeous hOMe studio where students are invited to explore practice and the nature around. Currently I teach less live classes and workshops as I spend my time with deepening my own practice and creating my Online YM knowledge databases, Yoga Teachings, Books and other publications."
How did I get here? Well...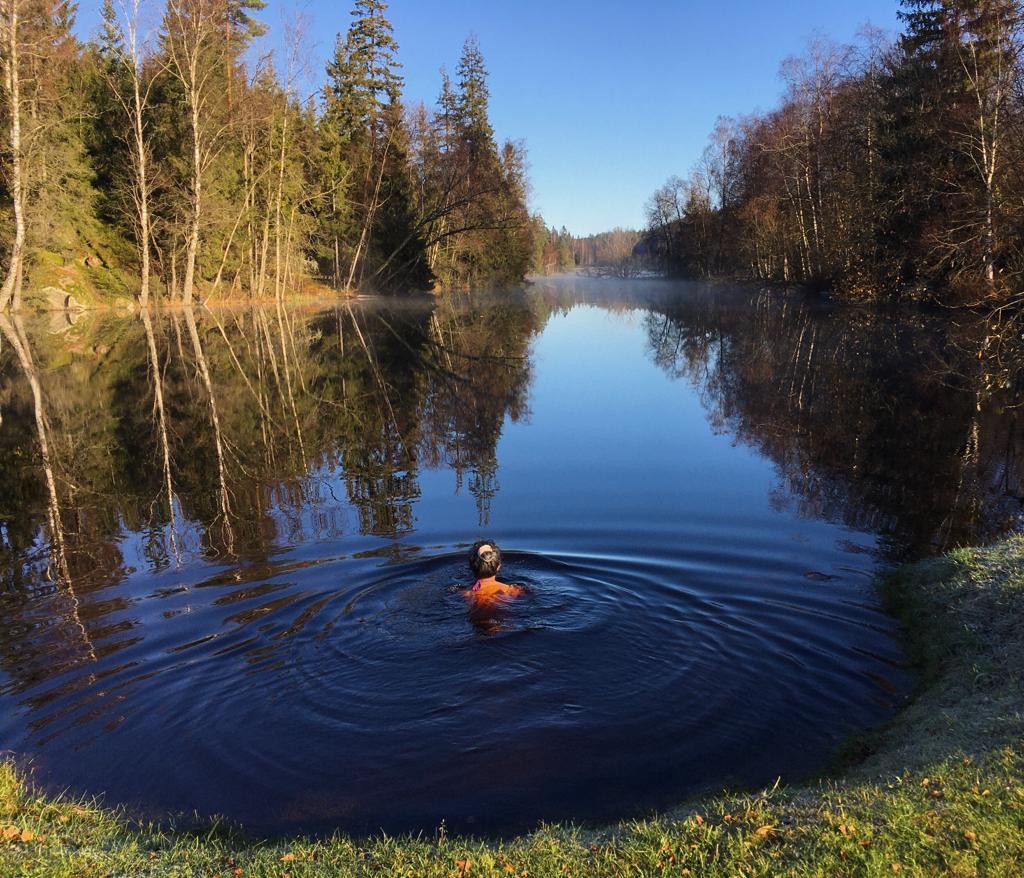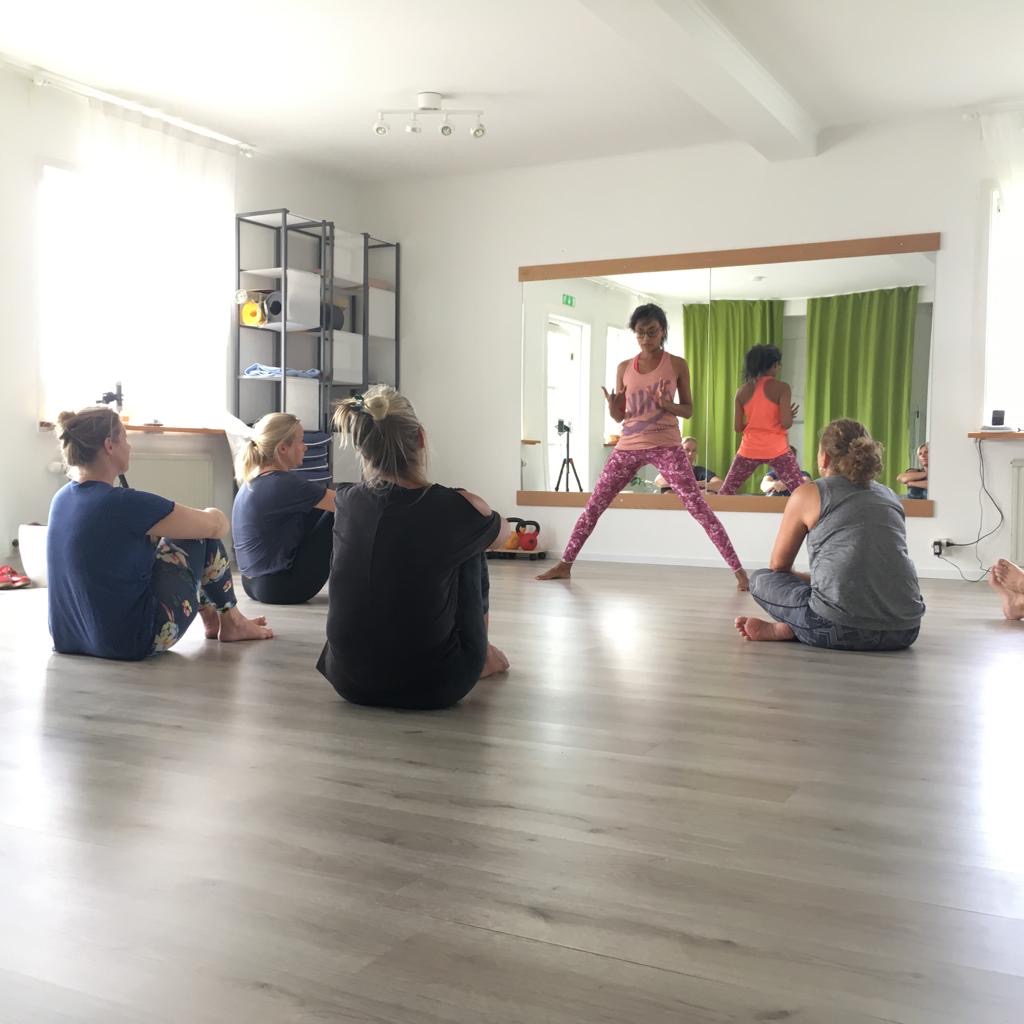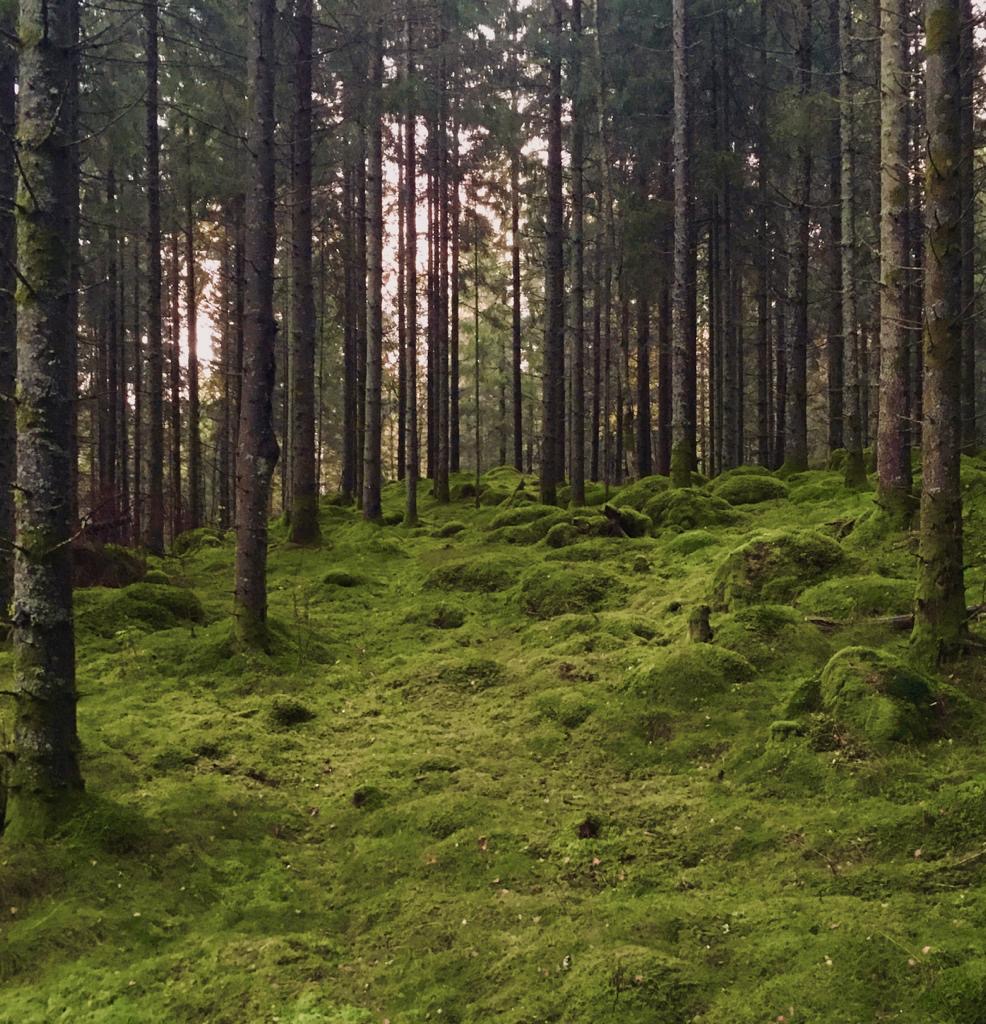 2021
Mithila is now working as a Galactic Channel for the 5D Earth Upgrade through Light Language and Trance Medium Communication. Read more here.
2011-Now
Teaching YogaMonks Year long Sadhana Programs, and group classes at NIA Movement Studio Gothenburg and other rented venues including 4 years at my own studio 'Our Space' in Gothenburg City.
Started 15 year long programs in Sweden with 150 + students taking the Sadhana Courses and currently I am teaching levels Year 5 and onwards practitioners. (The YM Professionals Team continue to teach Year 1 and up.)
50 + former Personal Training clients in Sweden over the years and also working closely with PT students in California and ongoing with students in Oslo, London and Dubai.
Currently I have room to work with 10 PT students and only room to take on a few more. If you wish to work directly with me in one-to-one sessions contact me.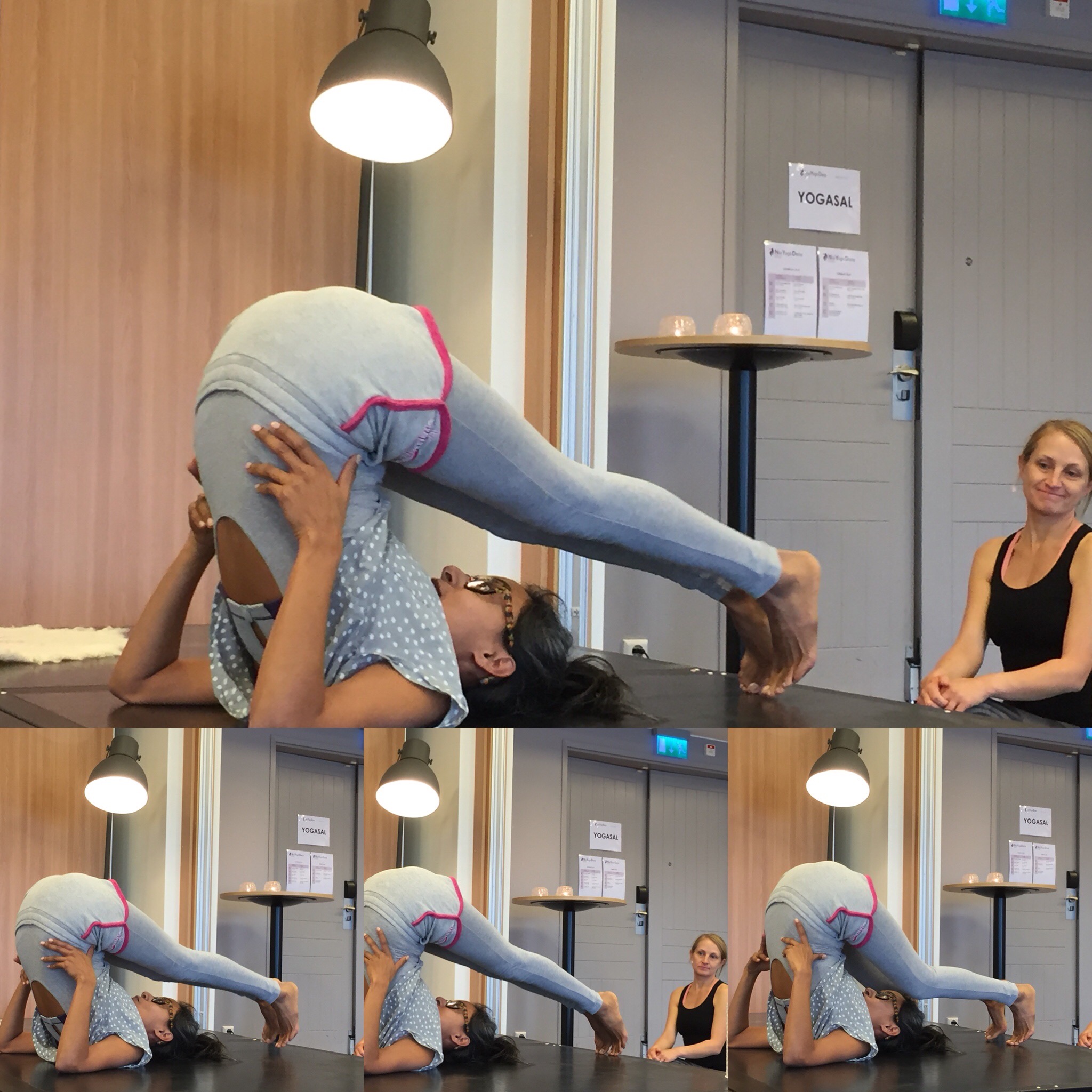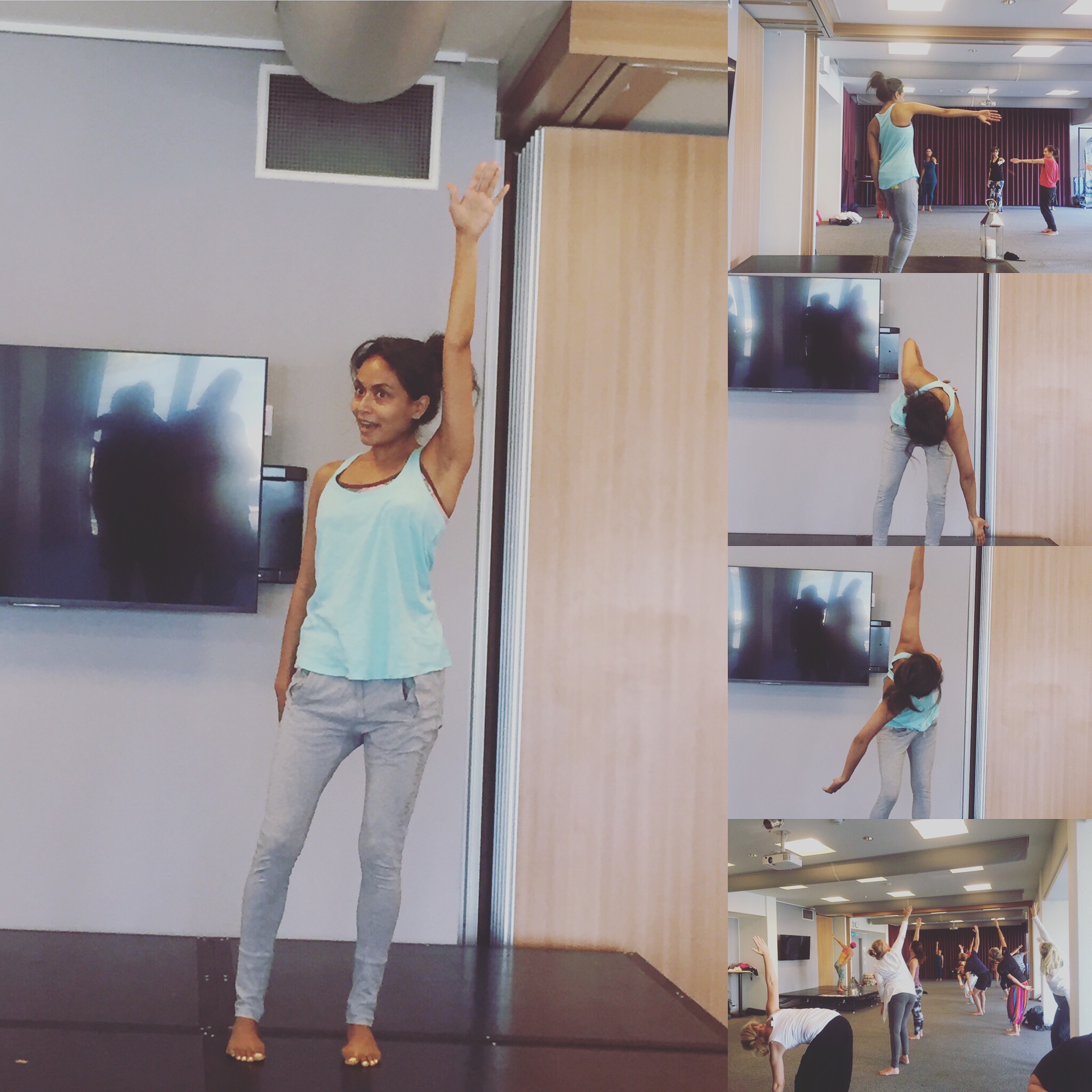 2011-2018 in the middle of it..
Organising YM internal events and workshops previously with and for Jon Monks and now by myself including Yoga retreats to Croatia, Bali and my hOMe studio.
Teaching 3 rounds of the YM Teacher Training of 3 years per YTT with 20 certified graduates of the program, 9 working professionally with YM.
Multiple Annual Years of Workshops and Retreats with Yoga Varberg, NIA YOGA DANCE, Yoga Games and Yoga Havstensund. Fun fact: I once did a weekend of workshops at a fitness convention in...Siberia!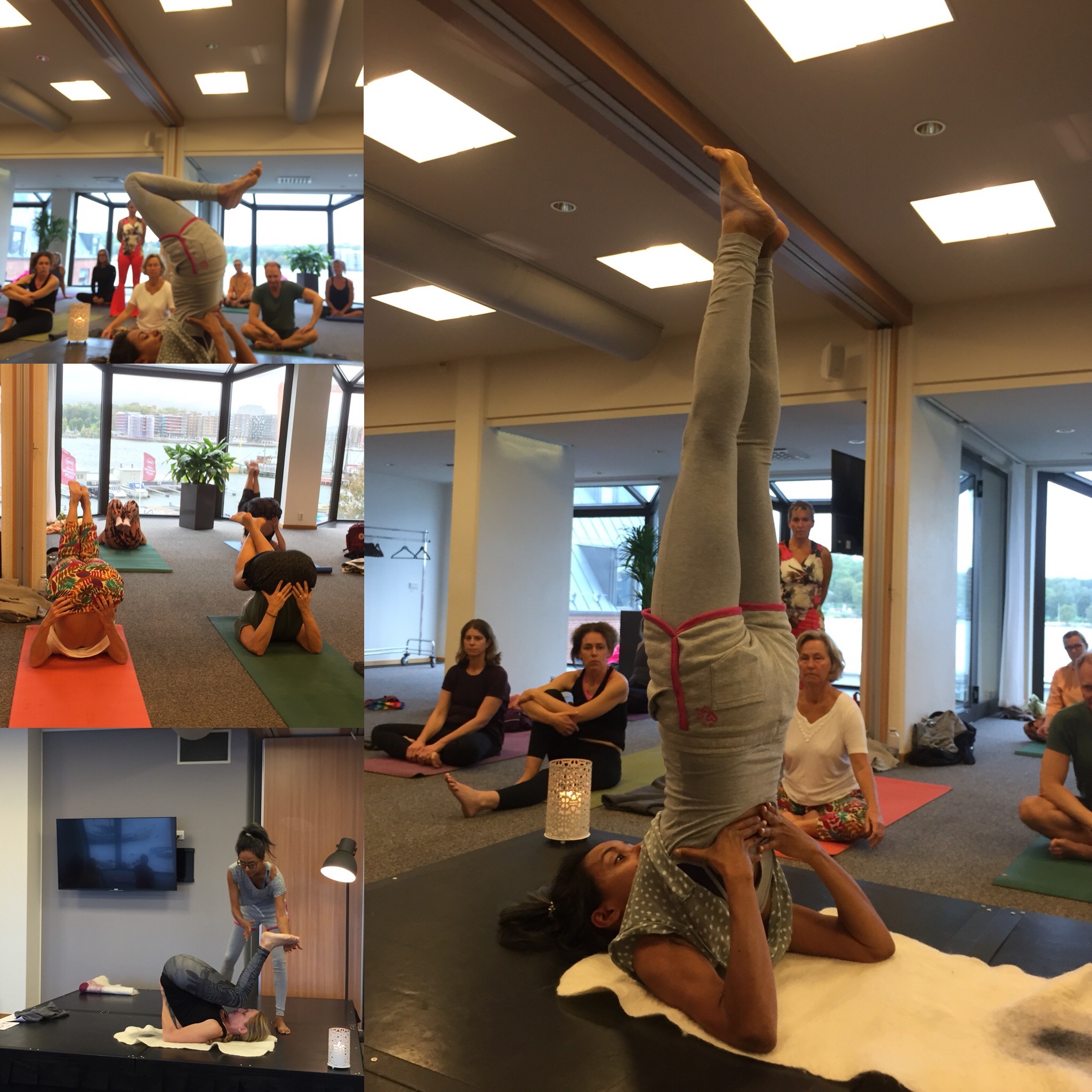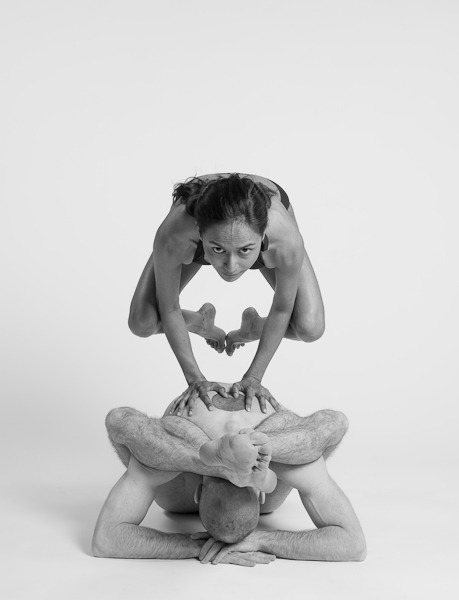 2003-2013 at the very start of it...
Teaching multiple (10 + hours) of weekly classes in Yoga & Meditation, Fitness/Ball/Dance at Yoga Studios in Gothenburg City: mainly Hagabadet and Balans Yoga.
Recurring retreats and Workshops in Sweden and Worldwide: Ulpotha Ayurveda Village Sri Lanka, Sunflower Retreats Italy, Langley Travel Yoga Holidays Corsica, Yoga Havstenssund with Anna Dahlman, NIA YOGA DANS events with NIA Movement and many more smaller annual and seasonal workshops and events.
Credentials and Short Story
2011 - Now
Co-Founder and Master Teacher of the YM Sadhana Program
2013 - Now
Co-Founder and Master Teacher of the 3 year YM Teacher Training Program
2010 - Now
Daily practitioner of YM and other yogic spiritual practices and student of Guru Kriyaji
Ongoing Karma Yoga, Silent Retreats, further yogic studies by myself and with Guru Kriyaji
Ongoing development of the YM Method by myself and with my YM Sadhana students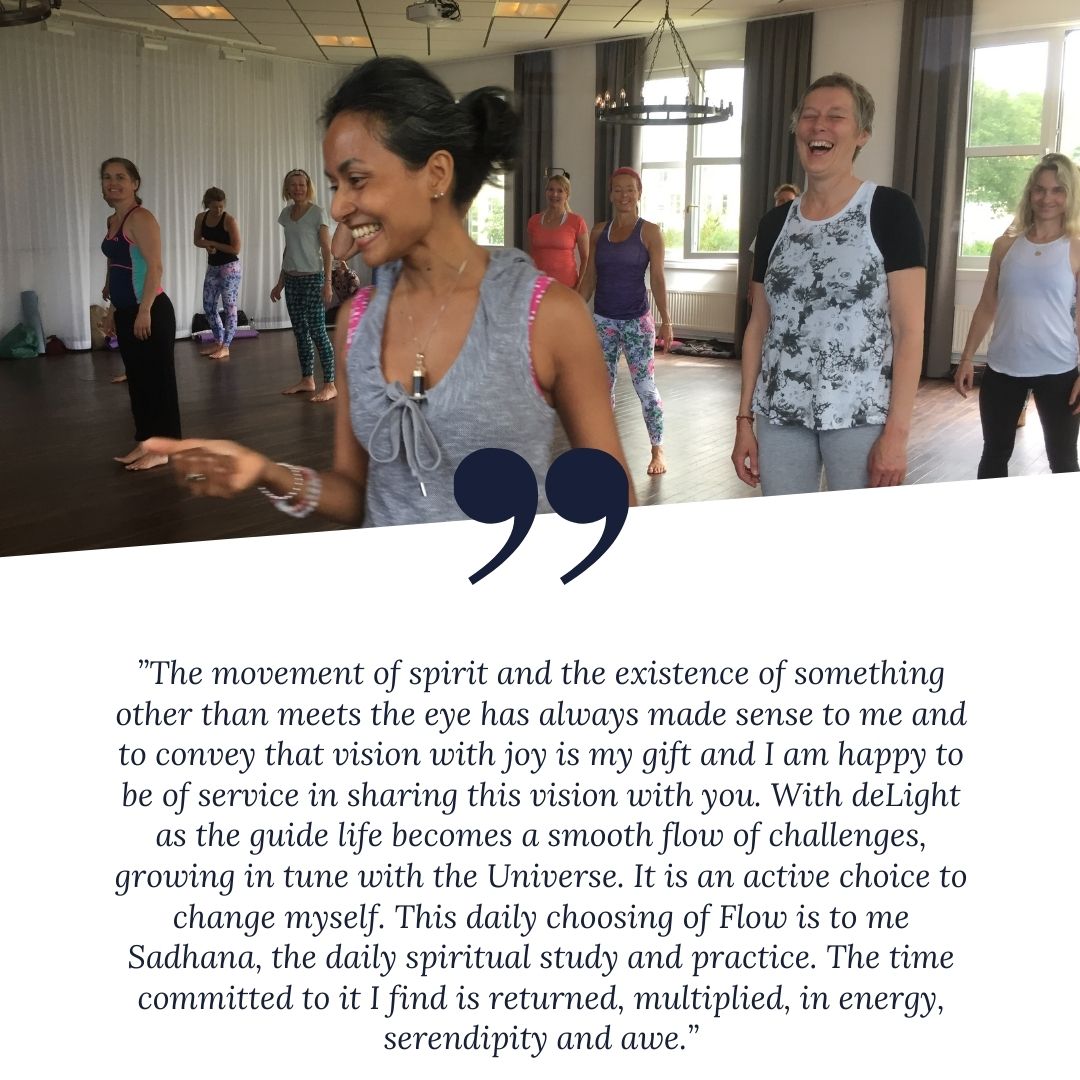 2008-2016 student of YogaMonks founder Jon Monks plus co-business partners with the YM Method from 2014 until 2016 when he retired from his position at the School.
2008 GGI Swedish Classic Massage Training
2006-2007 two Vipassana Meditation Silent retreat experiences
2006 - Teaching Yoga, Fitness and Body Worker as full time vocation
Power Vinyasa Yoga Teacher Training with Ulrica Norberg Sweden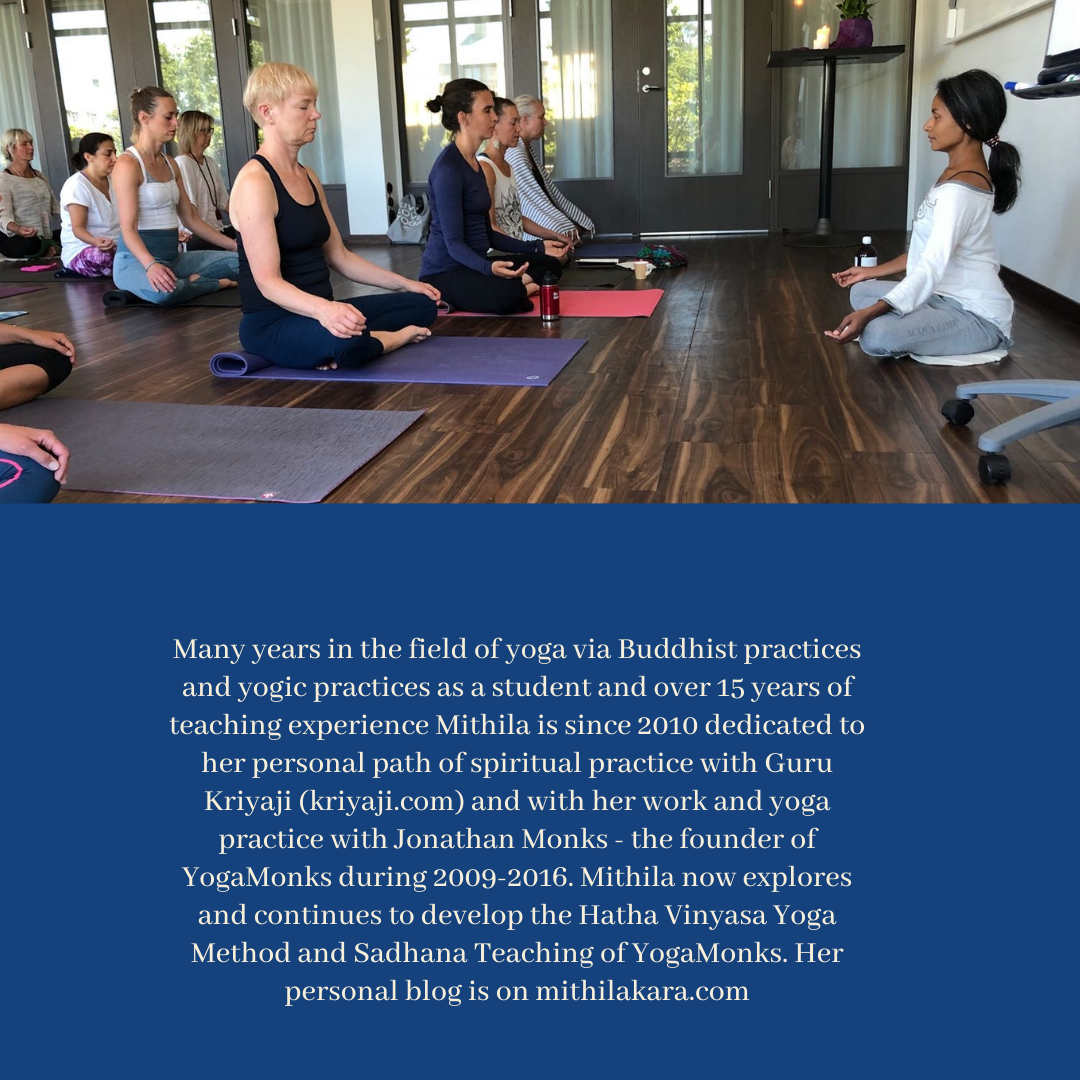 2004 - Teaching Yoga part time while doing a day job
Hatha Yoga Teacher Training Certification at White Lotus Foundation, Santa Barbara
2001 - began yoga and meditation through self practice
2000-2006 Global IT/Software Consultant based in Lund and then Gothenburg, Sweden
1995-2000 University studies Business Admin and Informatics at Lund University, Sweden
Before 2000 International Baccalaureate studies at Kungsholmens Gymnasium Stockholm Sweden.
Born 1977 in Sri Lanka and lived a childhood roaming the world as a diplomat kid between Sri Lanka, Bangladesh, Singapore, Germany and Sweden.