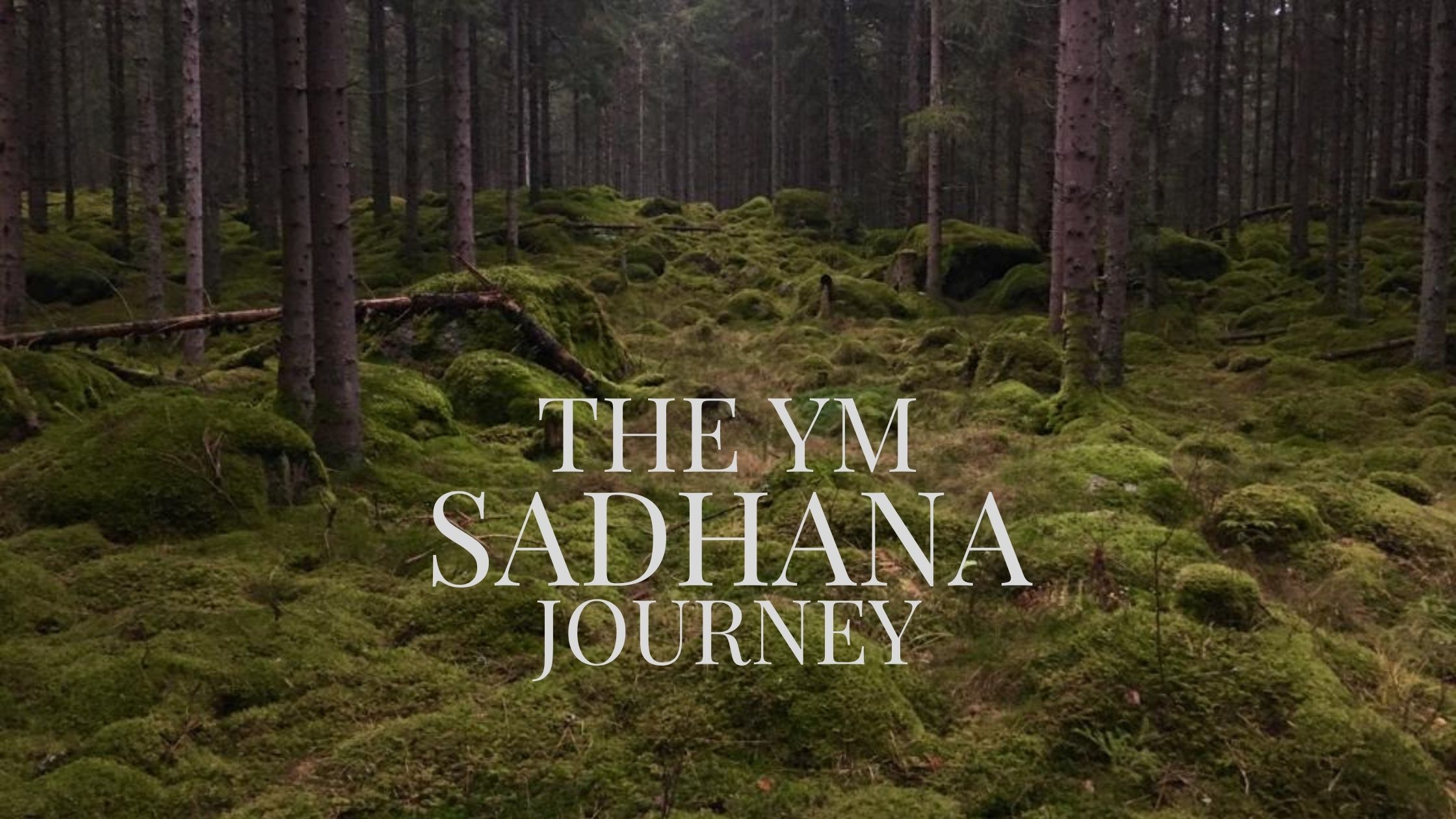 ONCE A MONTH MEETINGS WITH your YM Professional (Courses or Private Practice)
PRACTICE 15 MINUTES PER DAY by yourself

choosing between movement, breath or sitting meditation

USE THE ONLINE VIDEO SUPPORT to prepare for the live online sessions with your YM Professional

USE THE ONLINE VIDEO SUPPORT to practice by yourself between your sessions your YM Professional

ENJOY our ENERGY, MOTIVATION, INSPIRATION AND LOVING SUPPORT as you start, and sustain your journey towards daily consistent spiritual practice and growth.
When I recently posted on LinkedIn about the Sadhana Program, a former Sadhana Course practitioner, from when the program began years ago, spontaenously left this review.
''A wonderful personal and spiritual development journey'' -
Stefan - Information Architect at The Swedish eHealth Agency
a sample of movements from the Year 1 program
Read below and/or Download the PDF for a detailed overview.
YM Sadhana.pdf for a month by month overview and more.
For YM sadhana student stories click here.
What is the YM Sadhana Program?
A year long daily practice program, of movements and other meditations, with a teacher to support and guide you in monthly meetings. This program is primarily a practical one, with focus on the practices and developing experience in being in the practice. There is theory and philosphy woven in to the program however the first two years is more about the practice itself. Yoga theory and philosophy is added more and more in Year 4 and onwards in the Sadhana Program.
Who is it for?
For anyone, age 18 and upwards. See below for exceptions.
Ideal for beginners to Hatha Yoga and meditation, ideal for beginners to regular physical training, ideal for daily practice beginners, ideal for anyone including seasoned yoga practitioners wishing to learn the YogaMonks Method, ideal for those who wish to Teacher Train in the YM Method.
Book a free consultation with Mithila to discuss if this is the right program for you.
Who is it not for?
For younger than age 18 students, contact us for details.
For pre/ pregnancy/post we have a different program of practice. Contact us for details.
If you have severe health conditions, severe injuries/operated joints or organs or burn-out the Sadhana course programs may be too intensive. We would look at private sessions or learning at a slower pace, more frequently with a teacher and with less intense sessions. The YogaMonks Method has a wide range of practices suitable for all levels of practitioner and can be adapted for illness, injury, age, and other physical conditions. Contact us for details.
How can I get on the Sadhana Program with YM?
What is the time and financial commitment?
The time commitment with the teacher is a year long commitment, 8-12 meetings per year with a teacher. The time commitment to yourself is to practice 15 minutes per day.
Each Course will vary depending on if the sessions are Live or Online, and how big the group is.
For one-to-one sessions the schedule is set individually with your teacher.
The financial commitment will depend on how many sessions/ in group class or individual training. Approximately €80-€100 per month, for 10-12 months of the year.