Simply Sitting Free Course
Yes please, sign me up for the FREE ONLINE COURSE Simply Sitting with Mithila Kara. I can practice anytime with this program during 2020.
User Terms and Conditions are here.
Learn to enjoy your own company with
Simply Sitting
- an introduction to doing nothing -
Do you find it challenging to sit still for even 5 minutes?
Would you like to be able to be still, with yourself, and enjoy ease and contentment in just being you even when doing nothing at all?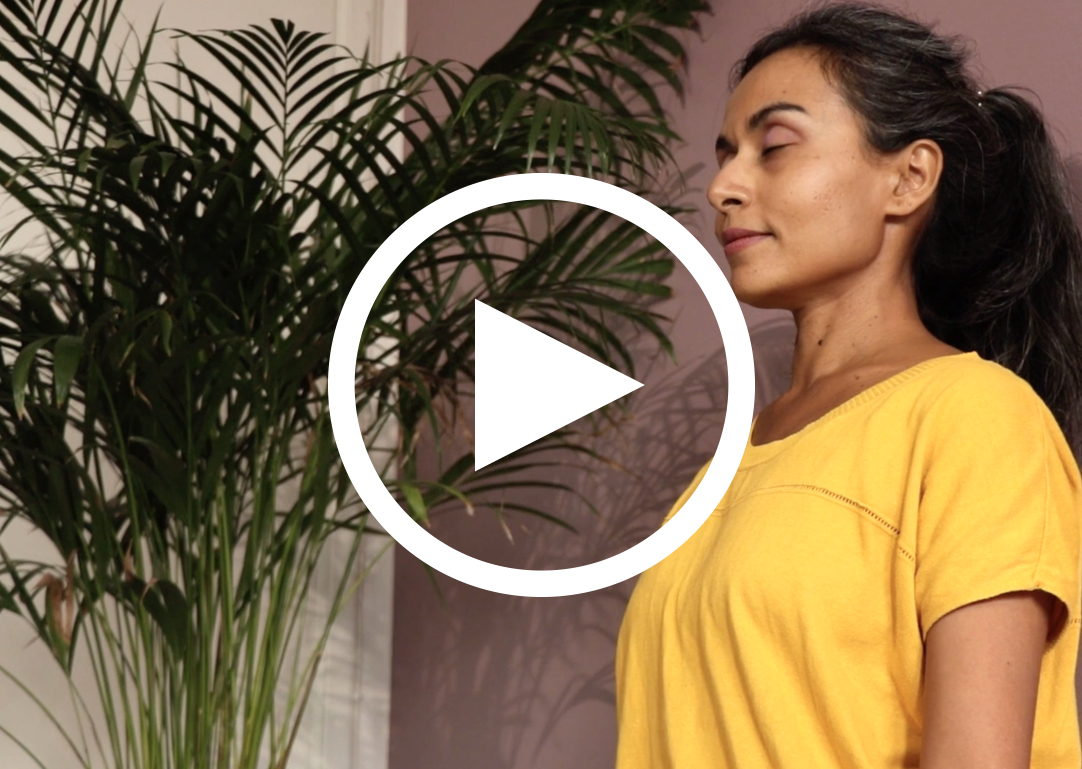 The very first step of learning to meditate in still sitting is learning to sit still.
I love to teach my Simply Sitting method as the first step in mastering a daily routine of meditation.
Why? In the beginning sitting meditation practices are extremely physical practices.
It is, for many people, really tough to sit still and we all need to master ourselves, and our physical and other energies, in stillness and silence in order to then be able to practice a meditation technique in a beneficial and enjoyable way.
So here it is, the first steps to getting comfortable in your own skin in stillness and silence. To enjoy your own good company more.
My method is simple. The beauty of this practice is that in being still you get some of the delicious benefits of practicing meditation without yet practicing meditation.
Even if your thoughts are racing, even if you feel restless and agitated, no matter what else is going on, just sitting still and doing nothing for a short while every day is very good for most of us.
With gentle, short repetitions you will gain mastery over your own energy and - over time and practice - be able to enjoy being still for 10 or 15 minutes or more with EASE.
It is a gift to yourself to gain this type of mastery of your own energy and Simply Sitting can help you succeed with this start to a journey into meditation practices.
On this course:
1) Find what position works best for you (video guidance)
2) Set aside 5 minutes per day to sit still in silence and solitude (or share the practice with a loved one who has the same intent to practice)
3) Keep repeating step 2 for 40 days. Observe how sitting feels like as your experience increases.
4) You also receive further guidance in a written description on how to continue after the 40 days. You can use this template for developing your practice by yourself at home until the time is right to practice with a meditation teacher.
Benefits
Over time and practice: Being able to enjoy your own company in stillness and silence allows you a life of greater contentment and ease, a sense of being truly comfortable in your own skin. Your experience of living becomes lighter, calmer, clearer. You are better able to gather your energy when you feel all over the place and define your boundaries when you feel overwhelmed. You can expand your experience of life with confidence, act in spite of fear and move beyond your current limits. With this type of practice we are less influenced by anxiety, unnecessary stress and inner 'noise' and we can create and live lives that are conciously evolving in the direction we choose.
We can live with presence.
--------------------------------------------------------
Welcome to your FREE ONLINE COURSE SIMPLY SITTING
created by myself and taught and demonstrated by myself, Mithila Kara
Video and Edit by Malin Zaki
--------------------------------------------------------
Mithila Kara, experienced teacher and teacher trainer in yoga and meditation in Swedens YogaMonks school of yoga, introduces you to the benefits of daily practice, shares the most common reason we fail in developing good daily habits and how you can succeed in receiving the multiple benefits of daily practice shared by meditation practitioners around the world. In her Free Online Course Simply Sitting, you receive video guidance on how to find your seated position for a meditation practice and written guidelines on how to start your practice and how to sustain your practice and how you can always begin again - so you can practice every day with ease.