Pranayama Course Part 2 and 3 with Kriyaji
Pranayama Part 2 (17-19) and Part 3 (19-20)

This is one of three Teaching events Kriyaji will be leading. Please see our Diary for details of our other events and Kriyajis Art Exhibition on Monday 7th November.
This class is open to all students who previously attended Pranayama Part 1 and/or Part 2.

Price:
1,200 SEK for each Pranayama session (repeat Part 2 for an additional 540 SEK)
Attend two workshops: 2,200 SEK
Attend three workshops: 2,900 SEK

Max class number: 20

Please wear:
For this class, you should wear loose fitting white or light colored, comfortable clothing to do yoga in

Please bring:
- Yoga mat
- Notebook and pen
- A woolen blanket to sit on for the teachings with Kriyaji. It needs to be wool as according to the Yogic tradition and teachings
- a mala
--- Please register by November 1st ---
Note: If women attending are on menstruation let us know on the day of the course.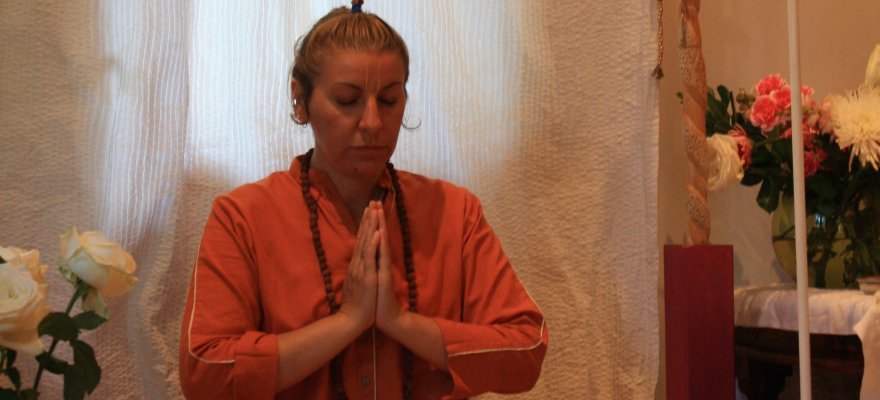 When
4 November 2016, at 17:00–20:00
Where
'Our Space' Nedre Fogelbergsgatan 4
September
1

2

3

4

5

6

7

8

9

10

11

12

13

14

15

16

17

18

19

20

21

22

23

24

25

26

27

28

29

30