Rosary Prayer with Kriyaji
Babaji Rosary is open to all
This is one of three events Kriyaji will be leading. Please see our Diary for details of our other events

The 'Rosary' is a collection of specially formulated prayers - a vehicle of invocation to the Eternal Father. As we are following the path of Yoga, Kriyaji has created a rosary in honour of Mahavatar Babaji, a Yogavatar, the immortal Yogi.
The power of the rosary stems from the repetition of the prayers, like mantras, and from the prayers' own power to invoke Divine energy. Constant practice of the rosary creates an inwardness and spiritual power that changes one's life, bringing peace, inner strength and profound silence.
Price:
1,200 SEK for this session
Attend two workshops: 2,200 SEK
Attend three workshops: 2,900 SEK
Max class number: 20
Please bring:
- Notebook and pen
- A woolen blanket to sit on for the teachings with Kriyaji. It needs to be wool as according to the Yogic tradition and teachings
- A rosary (will be available for purchase, or bring your own rosary)
----Please register by November 1st---
Note: If women attending are on menstruation let us know on the day of the course.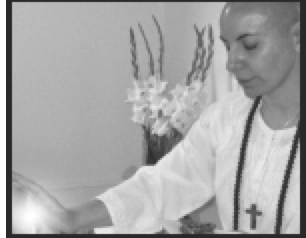 When
6 November 2016, at 10:30–13:30
Where
'Our Space' Nedre Fogelbergsgatan 4
September
1

2

3

4

5

6

7

8

9

10

11

12

13

14

15

16

17

18

19

20

21

22

23

24

25

26

27

28

29

30