Seaside Breathing Better Retreat
En tidig hösthelg vid havet med yogalärare Mithila Kara, dig själv och ditt andetag på underbara Kärra Ashram. Njut av hälsosam vegetarisk mat, en skön säng, promenader vid havet, kanske ett sista dopp... och en fantastisk möjlighet att lära dig hur du kan andas bättre.

Mithila beskriver Breathing Better så här:
"We all breathe, yet many of us do not use our breath consciously to improve our well being, our state of mind, our digestion, our mood etc...we can all learn to breathe better than we already do, but this takes practice.
The yogis knew and shared the wisdom of the breath as a path to the enlightenment of the human body and psyche. The first step on this journey, I find, is to start having a loving relationship with our breath bodies.
On this workshop weekend I share with you:
- tools to create a relationship with your breath and to get to know your breathing better
- the technique of the full yogic breath for daily self practice
- movement meditations to help you breathe better
- personal guidance to your breath practice
- a simple practice with life changing results when done daily, to be taken with you after the course to continue on your own ( or with a teacher) with daily devotion
- inspiration to breathe better

Program för helgen:
Lördag 5 oktober
10-13 Workshop
Gemensam lunch och egen tid för avkoppling
16-18 Workshop
Gemensam middag och egen tid för avkoppling
Kvällsmeditation för den som vill

Söndag 6 oktober
8.30-9.30 Frukost
10-13 Workshop
Gemensam lunch och avslutning.
Vi beräknar vara klara senast kl 15.

Mithilas undervisning är på engelska men hon både förstår och talar svenska. Du kan läsa mer om Mithila här.

Kostnaden för att hela helgen är 2400:-
Då ingår åtta timmars undervisning, alla måltider och en skön säng i tvåbäddsrum.

Kärra Ashram är ett litet personligt retreatcenter i Kärradal, 12 km norr om Varberg. Få en känsla för Kärra Ashram på centrets hemsida eller facebook.

Anmäl dig gärna så snart som möjligt då vi har begränsat med platser. Sista anmälningsdag är fredag 27 september. Ange namn, adress och telefonnummer i mailet - samt om du har några allergier.
Registration to: jenny@himmelochjord.com

Vi ses i Kärradal!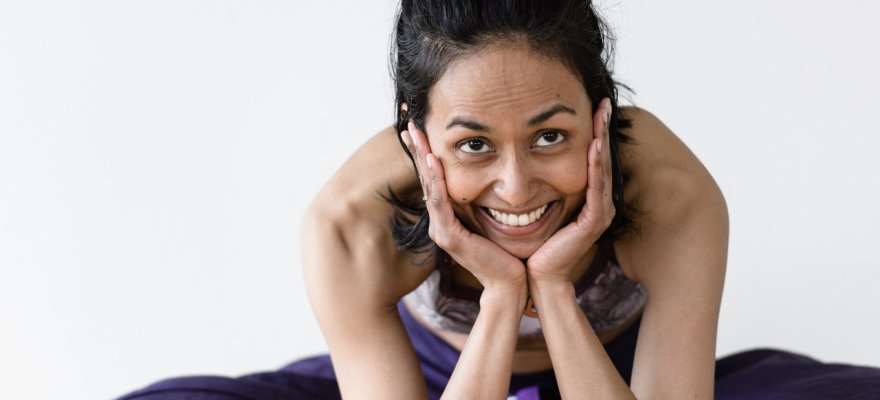 When
5–6 October 2019, at 10:00–15:00
Where
Kärradal Retreat Center
January
1

2

3

4

5

6

7

8

9

10

11

12

13

14

15

16

17

18

19

20

21

22

23

24

25

26

27

28

29

30

31