July Monthly Class with Mithila
45 minute movement and meditation class
no yoga practice experience needed to attend
all levels class, good for beginners as well as intermediate practitioners
streams via Vimeo - good internet connection required
available from start of the month to the end of the month
108 SEK / €11

Payments via PayPal, Swedish Swish & BankGiro.
- Have comfortable clothes for movement and a soft blanket or mat for the floor practices.
Not suitable without Mithila's supervision during menstruation days, pregnancy or illness. See further Health and Safety and Terms of Use below.
In this 1 minute video Mithila talks about this months class.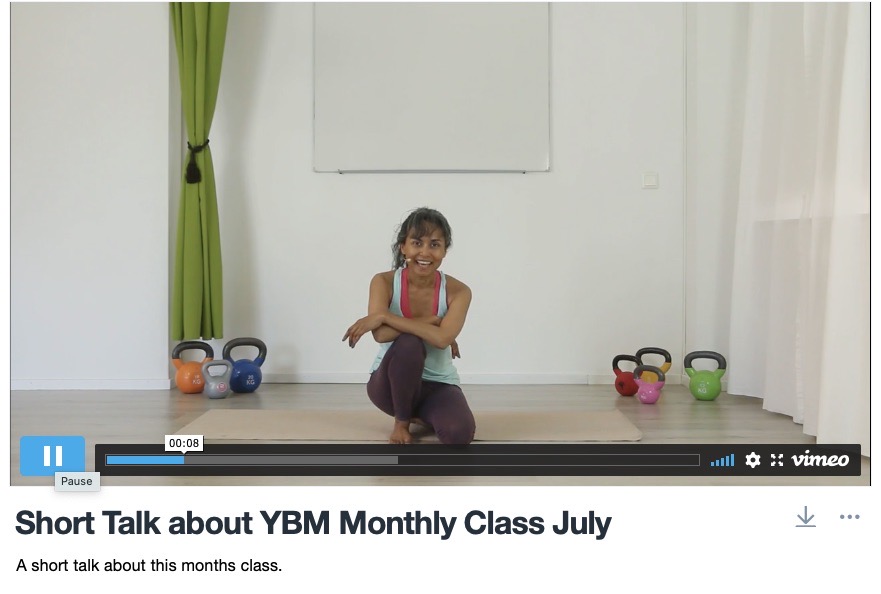 In this short demonstration from the class you get a preview of the type of movements in this class.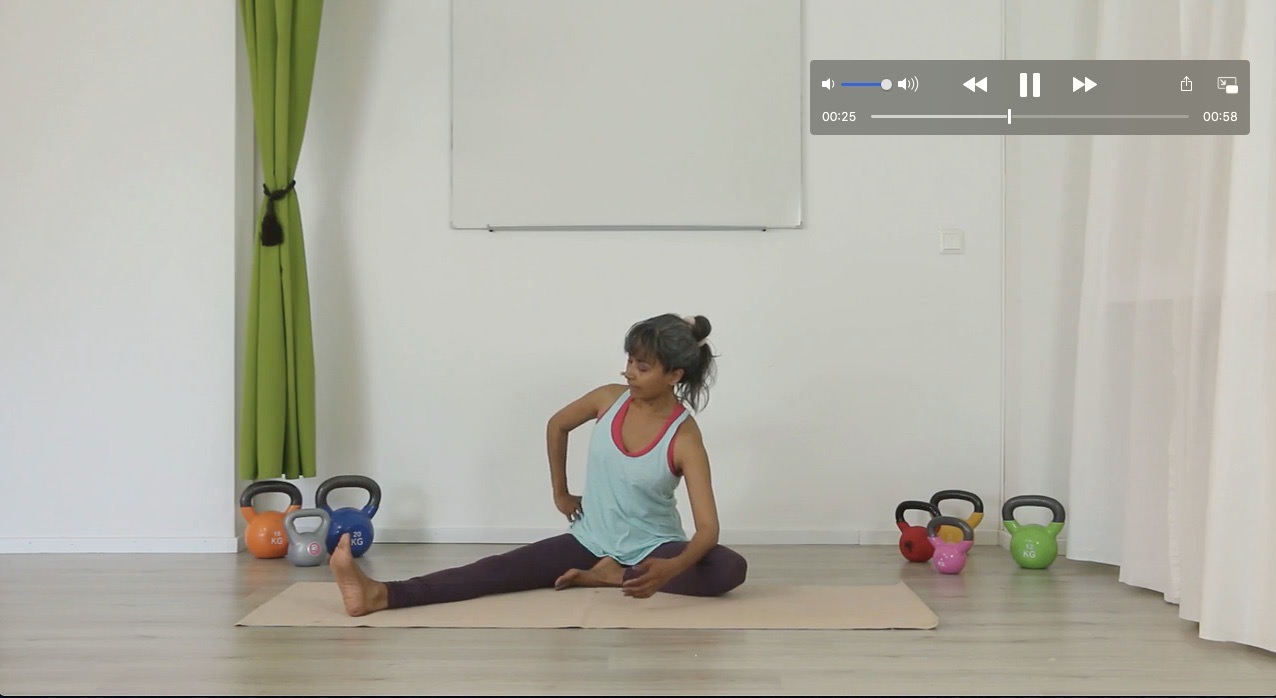 What is the Monthly Class?
This is your monthly movement, breath-work and meditation 45 minute class with Mithila and the YM method. Here we have had the desire to give you the feel of just dropping into one of Mithila's yoga classes if she was able to have a studio in the city or country where you live. The cost of the class also reflects this drop in experience, however it actually costs less than a live class with Mithila.
Will I manage the movement?
Yes! This is an all levels class. But if you are unsure check the above preview videos to get an idea.
Not suitable for practice without Mithila's supervision during menstruation days, pregnancy or illness.
See further health and safety below.
How do I attend?
These monthly drop - ins are available for online streaming anytime during the first and the last of each month. You sign up via the registration form and you receive all details via automatic e-mail response. If you don't hear from us within 24 hours please email info@yogamonks.se as our email might have landed in your junk mail box or otherwise got lost in cyberspace.
Each class is 108 SEK, 11 Euro.
All payment details and links to video are available when you register via your e-mail here on this page.
Health and Safety
Always seek the guidance of your physician or another qualified health professional before starting or changing any exercise program or lifestyle change, especially if you are pregnant, nursing, regularly taking medications, or have an existing medical condition. This Site does not offer medical advice or diagnosis. If anything offered on this site is not right for or may put your health and physical being at risk, do not participate until you have been cleared by your medical provider.
It is advised to exercise in a well-lit room where you have plenty of room to move around and your movement will not be hindered by any obstacles. Stop the program immediately and consult your medical provider if you feel dizzy, faint, light-headed or if you experience any discomfort. This Site cannot monitor you and only you can monitor your condition during your workout. You are responsible for your own health while using this site. Never force or strain. Always stay hydrated.
Other Terms and Conditions of use.